Something new for 2000, the Gearbox Shunt's page. We will try to get images of high profile crashes and post them here for all to see. Speedweeks at Daytona saw several high flying accidents this year. Fortunately, the most serious injuries were a few broken bones. Most will agree that Geoffrey Bodine's truck crash was possibly the worst crash in the history of racing at Daytona International Speedway. But there were also a few big hits in the Busch race as well as the Bud Shootout. Below are the images we've found so far. Please be patient while the page loads.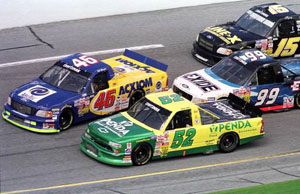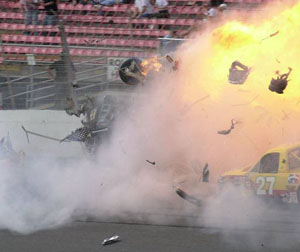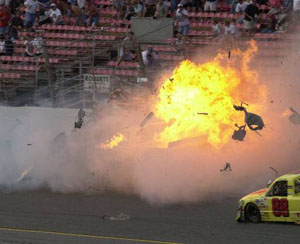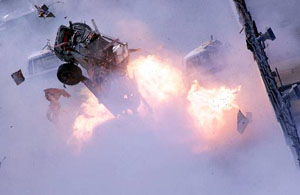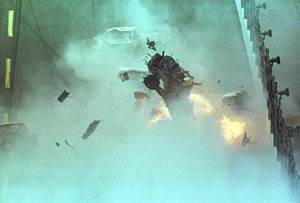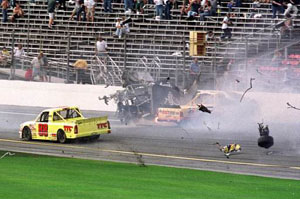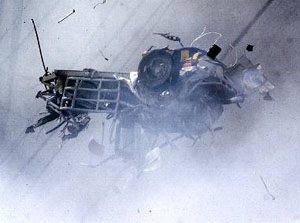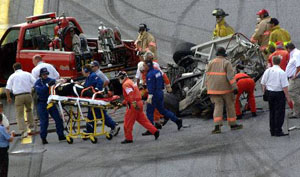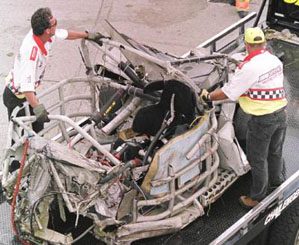 The Busch race also had it's share of carnage, as you can see in the images below. And again, all drivers escaped unhurt.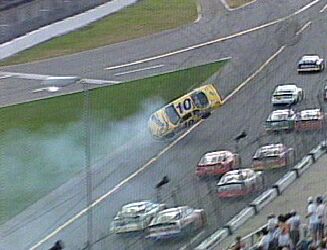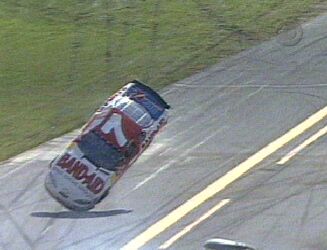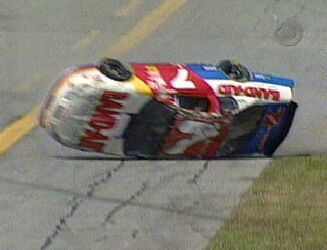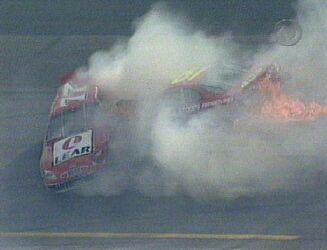 Pit crewmen were also in harms way. Mark Martin's brake failure during the Bud Shootout caused him to clip his jackman while entering the pits. The crewman sustained only a minor ankle injury.