---
Geoffrey Bodines Nasty Daytona Truck Crash

It happened in the first ever Craftsman Truck Series race at Daytona International Speedway in the year 2000. The race was called the Daytona 250.
---
In the first frame you can see that Bodine (in the 46 truck) has just been tapped by the 99 truck and is starting to lose control as the pack nears the tri-oval of the speedway.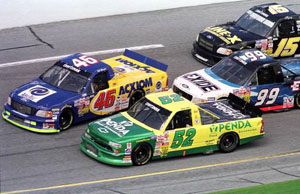 Momentum shoots Bodine into the wall at 190 mph. The trucks frame starts to come apart and the fuel cell ruptures creating a fireball as the truck gets up into the fence.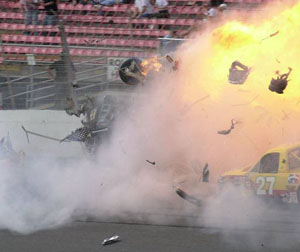 When the truck slammed into the wall, about 10 feet from the first row of the grandstand, it sent a ball of flames along the fence line and debris into the stands. The truck then bounced back into the line of traffic, setting off the chain-reaction accident.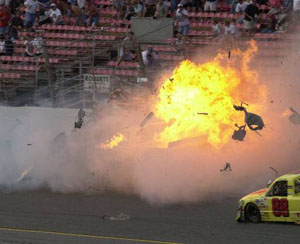 As Bodine careened down the track, flipping wildly along the way, he was hit at least two more times by other trucks.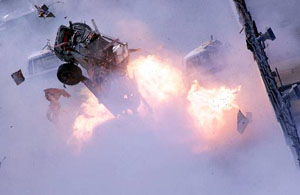 Another big air flip as the truck continues to come apart.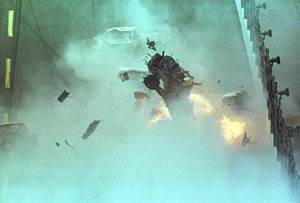 Geoffrey Bodines Nasty Daytona Truck Crash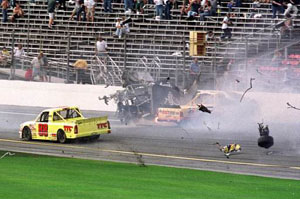 Geoffrey Bodines Nasty Daytona Truck Crash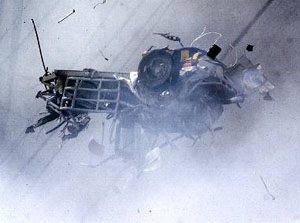 Geoffrey Bodines Nasty Daytona Truck Crash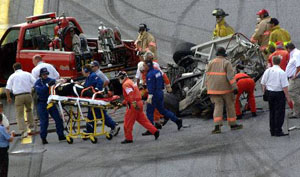 Geoffrey Bodines Nasty Daytona Truck Crash